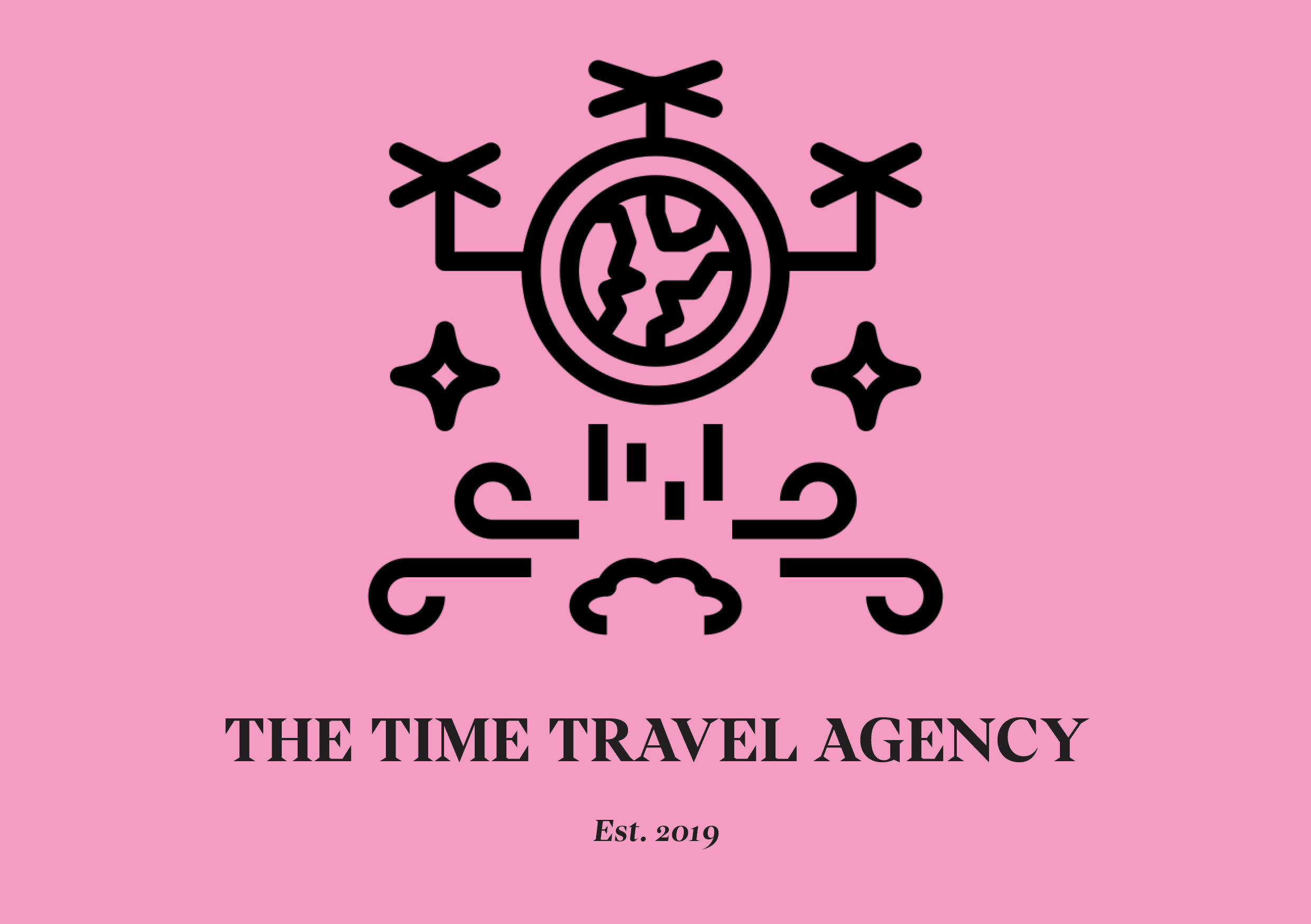 The Time Travel Agency
offers interactive experiences for private and public entities to help them stay relevant in a rapidly changing world by learning methods for handling change.
A time travel experience is an imaginative and playful process that introduces people to new scenarios in which to practice their
Futures Literacy (FL)
skill.
Travelers play a time traveling game in a world where optimism has its own subculture, labs, and travel agents. They do this in order to understand, learn, and even experience the mechanisms of uncertainty, prototyping, and collaboration.

Postnormal times cannot be 'controlled' or 'managed'. It can only be navigated. But to navigate postnormal times, we need the capability to spot novelty and incipient change.

The rapidly changing nature of our world is an invitation to see it for what it has become and to imagine how it might be different.
"Rather than hoping to see a glimpse of the future, we could instead actively build one. Or at the very least tell stories about what it might be. Stories that unfold a world or worlds in which we might want to live – neither dystopian nor utopian, but ours. I know we can still shape those worlds and make them into somewhere that reflects our humanity, our different cultures and our cares."
How might we learn to perceive change as a condition for our work?

BECOME A TIME TRAVELLER!

Take a trip to uncover the spectrum of possibilities that lays ahead. Question your default assumptions about the future and find new insights that your organisation can use strategically.

Bring your team together to develop your own ideas into tangible forms called Speculative Objects.

By training your imagination in future scenarios you can learn how to navigate change and use it to your advantage.

The Time Travel Agency facilitates this learning process by giving you a choice: you can explore a future of your own, or develop a new aspect of someone else's future.

"When people are capable of deciding why and how to use the future, they become better able to detect and create the otherwise invisible – innovation and transformation. They are more at ease with novelty and experimentation. Less anxious about uncertainty. Humbler about controlling the future. More confident about being able to comprehend and appreciate the potential opened up by change." (x)
Time travel options
Travel to one of our trips in motion and develop a new aspect within,

Design your own Future to explore,
Return to the agency anytime to expand on your universe, which we keep alive for you.
All options include pre- and post-travel stages.
You can travel alone or with your team, or gather 4 friends and form a multidisciplinary crew.
A basic trip lasts between 2 to 4 days.
Travel can happen in English, Danish, French, and Spanish!
Online / IRL / Combination



Other time travellers said it best:

"Speculative design brings up the skill of thinking with your hands."

"The purpose of an experience like this is to design IN the future."

"It gave me a feeling of having a voice in the future."

"We realized that our prototype is not that far away from now; we broke down dogmatic and traditional thinking."

"An experience I'd define as playful-mind-eruption."

"If you can think it, try to build it!"


We belong to this flux of initiatives concerned with more exciting and desirable futures:
To travel is to live, to time travel is to learn
The Time Travel Agency