Speculative Day of the Dead, 2021 to 3300 BC
— A first time travel to the past!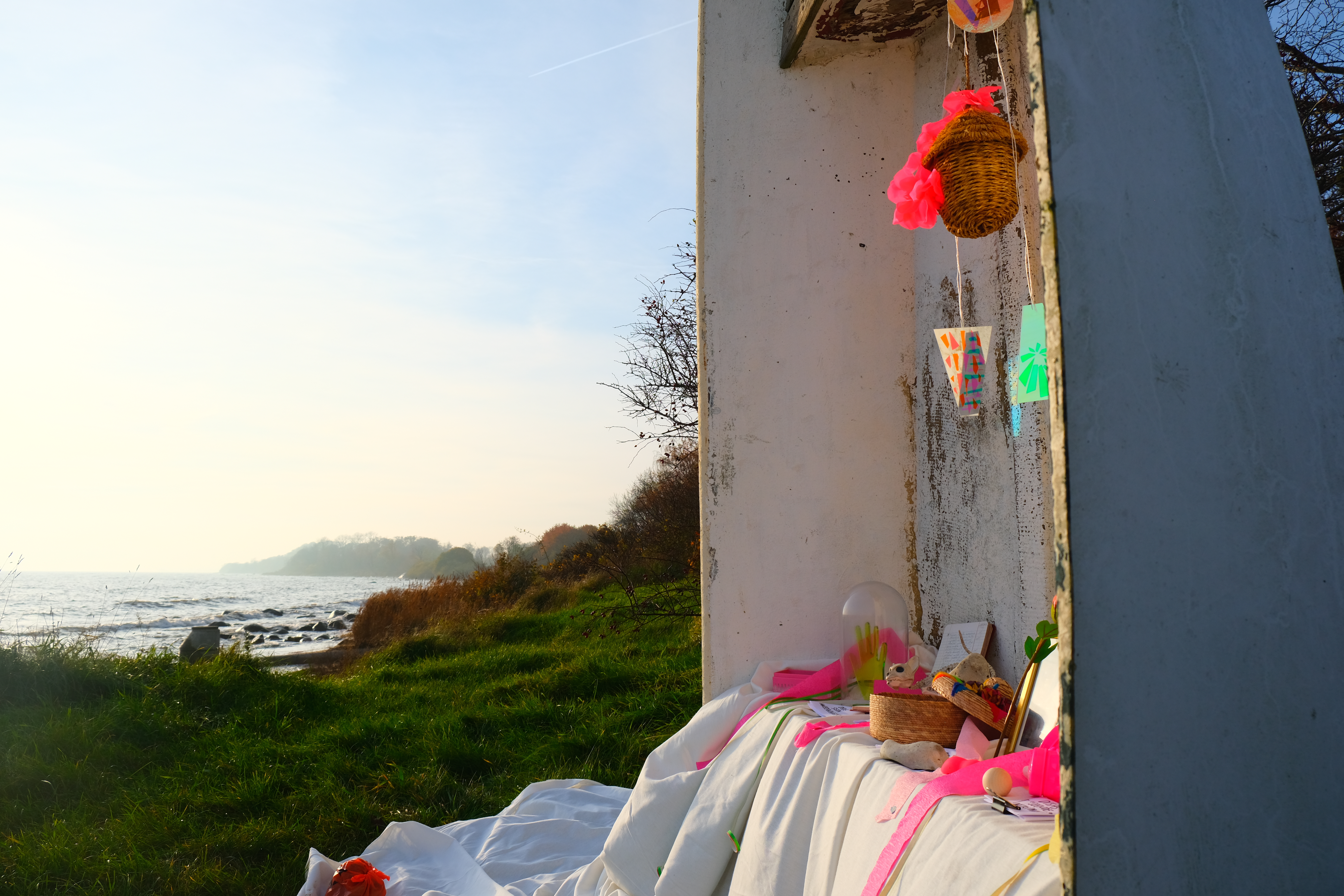 THE PAST

Disas Ting
is a rectangular stone setting in a village in Sweden. Sometimes this site is referred to as Disa's "thing"– the thing being the ceremonies that Disa conducted.
Due to the mysticism of the story, we chose Disa's everyday as a space for the village to explore.
The Mexican tradition
Día de los Muertos
is a special time– a portal lasting a few days when the dead are welcomed and remembered; a celebration where people become Stories.
For this exercise, the entire village was invited to speculate on a past story instead of a future one– to imagine Disa's everyday in order to welcome and perhaps remember her from now on.
Details of the artifacts

Disa's journal with "who's been doing what"; her best friend ("those bones don't mean it's dead, just that her best friend was a 'bones cat'"); her portrait (which was taken with "magic technology that allowed photos of that time but only of their inventor"); and her "seeing instrument" ("so that she sees the truth and can rule accordingly").



By making together her favorite snack (also imagined, resulting in a sort of s'mores), Disa was invited to join us for Day of the Dead.