MARBLE TOWN
— The first ever dedicated metaverse cemetery
What if we had a dedicated metaverse to memorialize the deceased?
That's the question that led to us creating the first ever dedicated metaverse cemetary on the blockchain, soon accessible to the general public via browser and VR headset.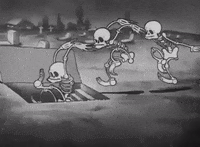 In Marble Town, $PLOT holders can create a gravestone, crypt or monument for the dearly departed, display NFTs and media that memorialize their memory, meet for a VR vigil at the family $PLOT, and even hold memorial services and special events.

We're also developing a unique "proof-of-death" protocol to help us ensure that only those who are verifiably deceased are buried in Marble Town.



In development with Future Fields California.